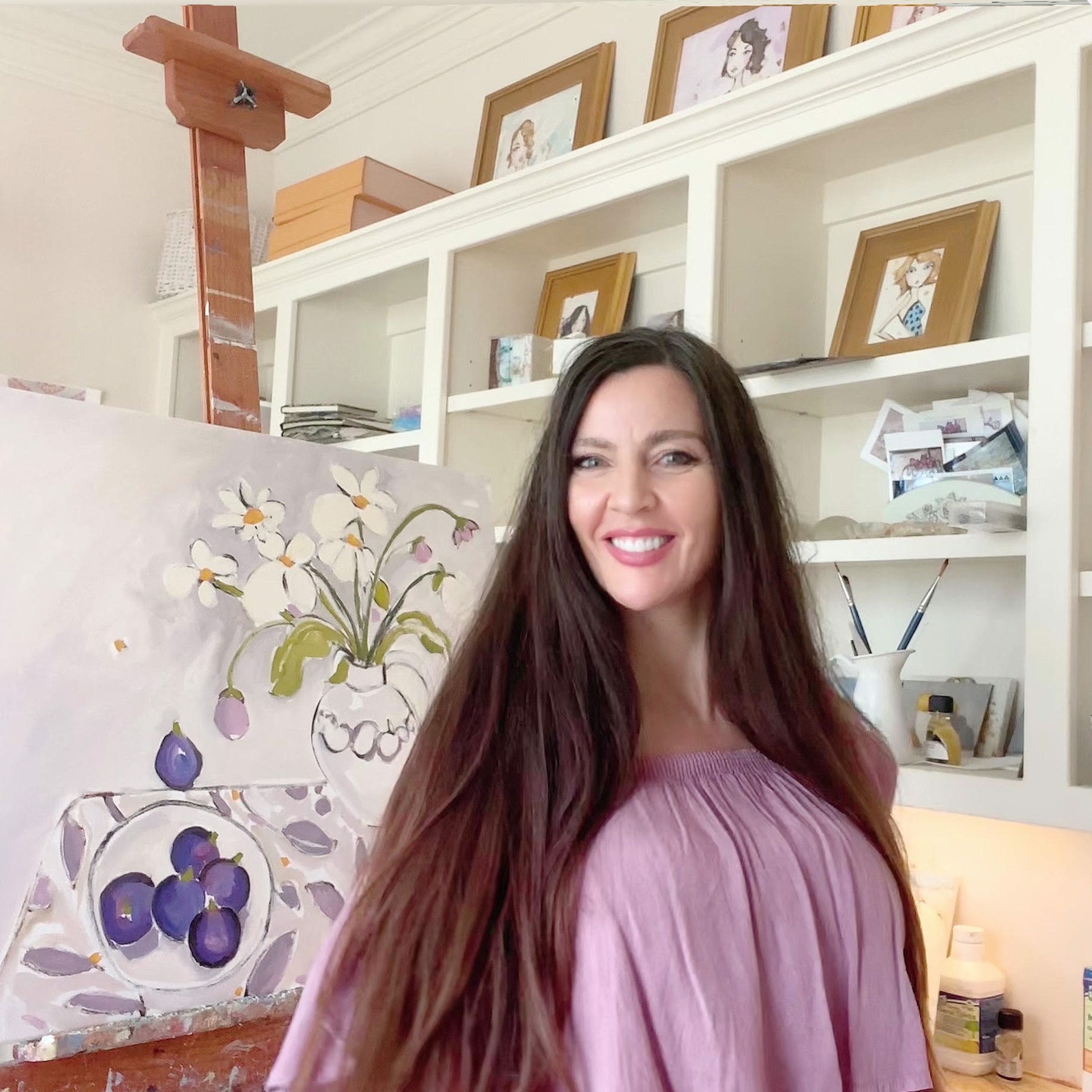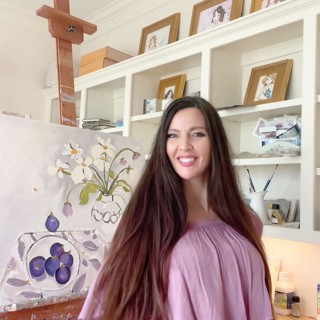 Katrina Howarth attributes her love of domesticity and multicultural experiences to her childhood and travels as a young woman. Born in Scotland in 1973, her family moved extensively throughout the British Isles, from Southwest Scotland to an English village near Cambridge, then up to the bleak jagged West Highland coast. My childhood memories include rose-filled sunny English gardens and calming gray-blue Scottish skies. My days were filled with warm family life, surrounded by ample art supplies. I spent hours painting, drawing, and doodling in a favorite spot by the coal fireplace with our family dog. Saturday afternoons I joined Mum at workshops with local artists.
After her 1995 degree in ceramics from the Glasgow School of Art, Howarth traveled extensively, including Cypress and Barcelona where she encountered the work of Antonio Gaudi, and the American Southwest. Gaudi's colorful harmonies and textures were a catalyst for the transformation of my palette from the subdued somber tones of the Highlands to the vibrant sun-drenched chroma of the Mediterranean. New Mexico was also a contrast. I loved the expansive, brilliant sky and the pops of color. Married with a family, we moved quite a bit, including several years in Embudo. The earthy tones of falling cherries in our orchard influenced my colors and subjects: rose-toned florals and pink interiors were filled with contentment.
Since 2006, Howarth has worked out of her home/studio in Galveston where the ocean and coastal lifestyles impact her color and moods … My palette has always consisted of the same seven colors but those seven colors reflect my mood or voice and environment. Looking back at my various bodies of work, I note that our many years living in a historical home on the Texas Gulf Coast resulted in an early-on "blue period."
Arabesque lines and harmonic colors are Howarth's design elements, whether it's a landscape, still life, or interior ... I begin with an underpainting, overlaid with layers of glowing tones on simplified, flattened forms. I love contrasting colors and making them dance around with one another. The oil pigments seem to be having a conversation in which I melt into the painting itself.
Reminders … I've always adored the churches and winding roads in New Mexico. Today, I find myself painting landscapes and villages that connect me to my roots. As my paintbrush moves across the canvas, I get a little closer to memories and stories. Each whimsical piece shares the wonder of places that are reminders of home and family.
Read More